CMES affiliated faculty as well as graduate and undergraduate students were invited to submit photos from their recent travels in the Middle East to a photo competition. Eleven photos were selected as finalists. These images will be displayed outside the CMES office suite on the 3rd floor of Stephen Robert Hall, 280 Brook street.
---
Photo Contest Finalists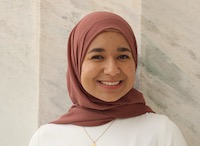 Doha Maaty is a graduate student in the School of Public Health in the MPH program, concentrating in health policy, law and human rights with an emphasis on SWANA populations. She took this photo at the Ibn Tulun masjid while visiting Cairo for a class she took last semester as a senior at Georgetown University titled Cultural Heritage in the Arab World. The course looked at religious architecture and art across Cairo to foster greater understanding of the history and heritage of many Cairenes and the impact and symbolism it carries into the present day.
---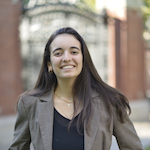 Dorra Guermazi is a senior at Brown concentrating in Computational Biology and declaring a certificate in Intercultural Competence. As she traveled in the Middle East and North Africa this summer, Dorra was drawn to the beauty of the region and hoped to capture these precious moments on camera so they could always be remembered, both to reference herself and to transport others in the future. 
---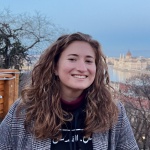 Mara Kessler is a senior at Brown in her last semester studying Middle East Studies on the pre-medical track. She took these photos while living in Amman, Jordan to study Arabic and work for Arab Reporters for Investigative Journalism in 2022 and 2023. Upon graduation, Mara hopes to pursue her passions in human rights advocacy—particularly in relation to Palestine—and healthcare. 
---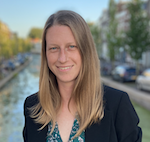 Michelle Quay is Lecturer of Persian at Brown University. She has taught Persian Language and Literature at the University of Chicago, Columbia University and the University of Cambridge. Her research focuses on premodern Persian literature, particularly in the writings of Farid al-Din 'Attar and other early Sufi mystics. She is a co-editor of The Routledge Handbook of Persian Literary Translation (2022) and recently won the inaugural Mo Habib Translation Prize in Persian Literature. Her literary translation work has appeared in such publications as Words Without Borders, Asymptote Journal, and World Literature Today, and her prize-winning translation of Reza Ghassemi's Woodwind Harmony in the Nighttime is forthcoming from Deep Vellum in 2025. Her interest in Persian was sparked at a young age growing up in Southern California's 'Tehrangeles,' the largest Persian-speaking diaspora community in the United States.
---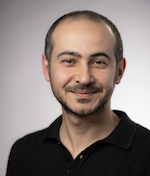 Sertac Sen is a Ph.D. candidate in anthropology. He works on how war preparedness and geopolitics shape ordinary people's lives and the spaces they inhabit. His research interests include civil-military relations, political economy, borderlands, and urban life, with a particular focus on the Southeast Europe / Middle East.